I love the history of personal computers — we've gone from the Altair 8800 to the Kindle Fire. We've gained so much, but I worry we've lost sight of something along the way.
-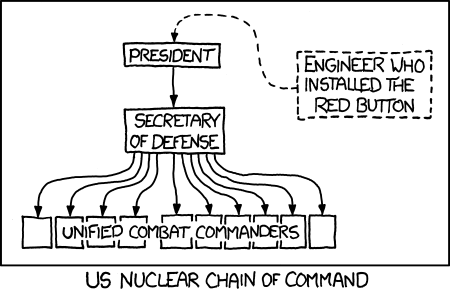 -
We've gone from blatantly complicated devices that Only Nerds Control, to superficially simple devices…that Only Nerds Control.
-
Somehow it is cheaper to build iCloud on top of a new $1 billion data center across the country than on, say, a couple hard drives attached to an Airport Extreme in my living room and yours.
-
One billion dollars.
-
That's what storing our data is worth to Apple.
-
They aren't the only ones giving away the mainframe to sell the…the what? "If you are not paying for it, you're not the customer…"
-
…though that's not always the full story. Of the biggest datacenters: only Google and Facebook simply sell our Attention. Amazon mostly asks for our Acquirings. Apple hopes to earn our iAllegiance.
-
It's worth, by their estimation, over one Billion dollars.
-
The end result is that Personal Computers are no longer quite what they could be.
-
We've outsourced backups, we've outsourced shared storage, we've outsourced network security. These were once luxuries of only the dedicatedly computer-savvy.
We value these luxuries enough to give up whatever it is the big iron gets for providing them.
-
We've outsourced ourselves.
-
We've gotten some very accessible technology — in exchange for our previous privacy, our former fraternity and our iNdividuality.
-
Us nerds escaped centralized mainframes for complete computers we could call our own.
But now we're escaping back to centralized mainframes which complete computers we could call our own.
-
Our users' computers, or perhaps the computerized "users" themselves, we can now own.
-
And we're finding it quite profitable.
-
Is this okay? Or —
-
Is this some 1% winning?
-
Is this just economies of scale?
-
Or is this a tragedy of the commons?
-
The joke is the jocks start with the power in school, which buys them nothing, and the nerds end up with the power in the rat race, which buys them yachts. A better triumph of the nerds would be changing the world order, rather than controlling it.
-
Or so I suspect.